If you feel that you are losing control of your play and would like help in restricting your access to Picklebet, we offer you the option to self-exclude yourself from the platform.
Self-exclusion is permanent, resulting in your Account being closed and your funds, if any, returned.
If you would instead would like to take a break from betting for a set period of time, rather than forever, you can apply a cooldown to your account. To learn more click here.
In order to permanently self exclude yourself from Picklebet, follow these simple steps:
1. Select My Account from the side menu.
2. Select the Cooldown tab.
3. Scroll down the page until you get to the PERMANENT SELF EXCLUSION section, and click on the Self Exclusion Form link.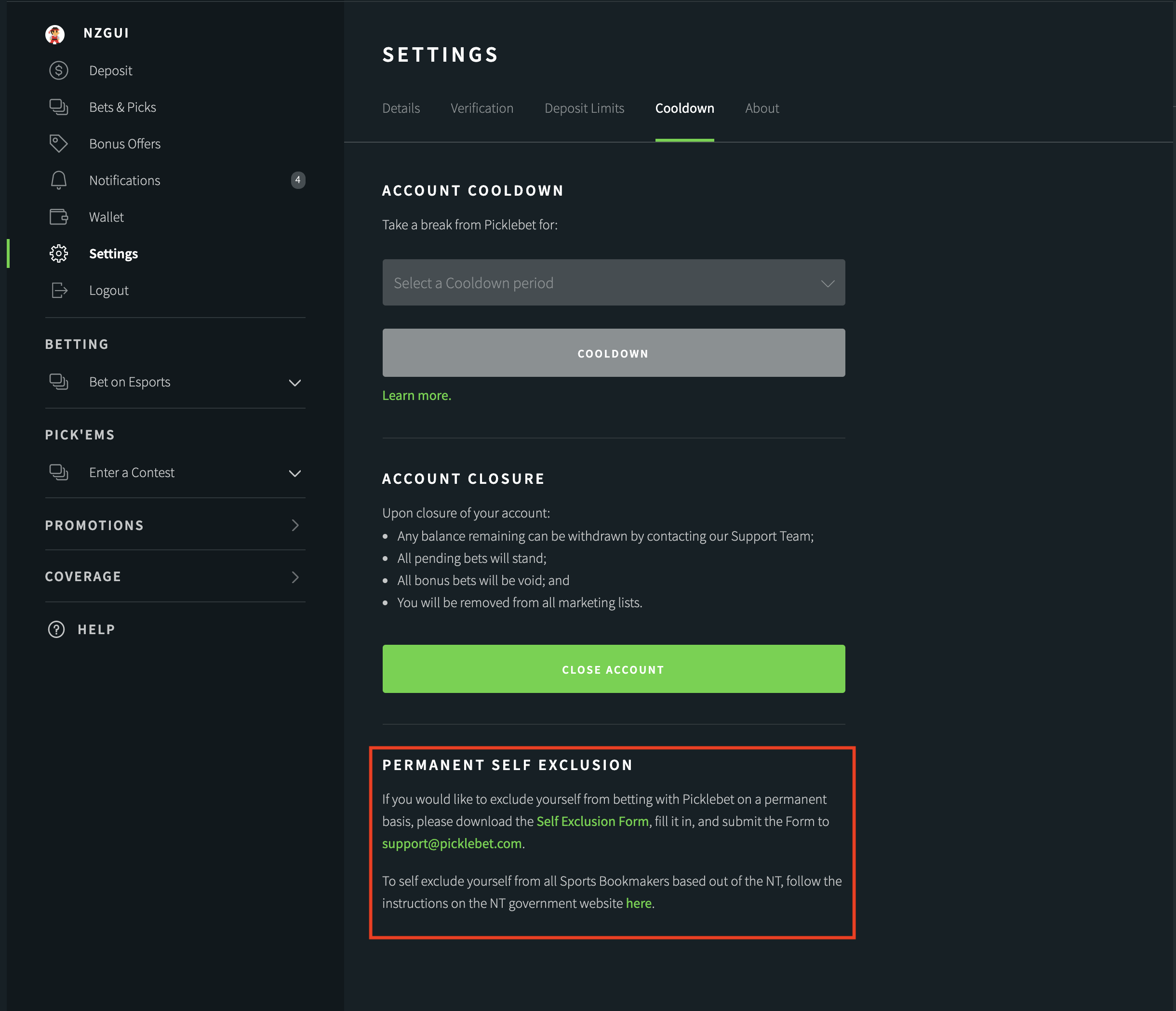 4. Fill out the Form.
5. Send the completed Form to Customer Support Team at support@picklebet.com.
Once you are permanently self-excluded you must not apply for an Account or engage in any contests or bets on Picklebet using your, or anyone else's Account.
To self exclude yourself from all Sports Bookmakers based out of the NT, follow the instructions on the NT government website here.
Please contact our Customer Support Team at support@picklebet.com, or on live chat, for further details.