How Do I Reopen My Account?
If your account has been closed at your request and you would like to reopen, you can do so by logging back into your Picklebet account.
Once you have successfully logged in, you will be redirected to the Reopen Account section under My Account. You will be required to answer 2 Responsible Gambling questions before proceeding further.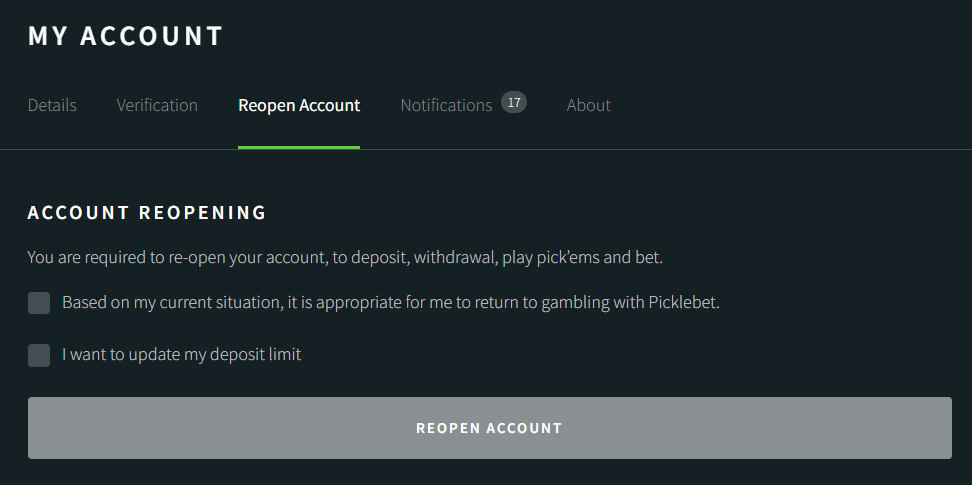 If you are still unable to open your account by answering the questions, you can contact support via Support Button or via email Support@picklebet.com.
We may require you to verify your account or respond to previous communications sent to you before we can reopen the account.
In most cases we can reopen an account there may be some circumstances where the account will need to remain closed.