Playing Pick'ems is easy! Here's how:
1. Go to the PICK'EMS tab in the sidebar and click All Contests.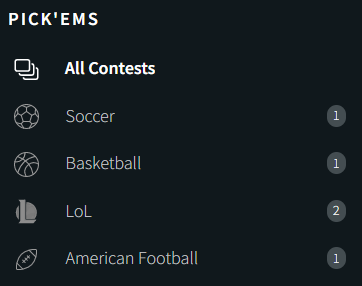 2. Click on any contest you want to join, and make your picks. Each pick has a certain about of points attributed to it, the teams that are more likely to win have lower points, while the teams less likely to win have higher points.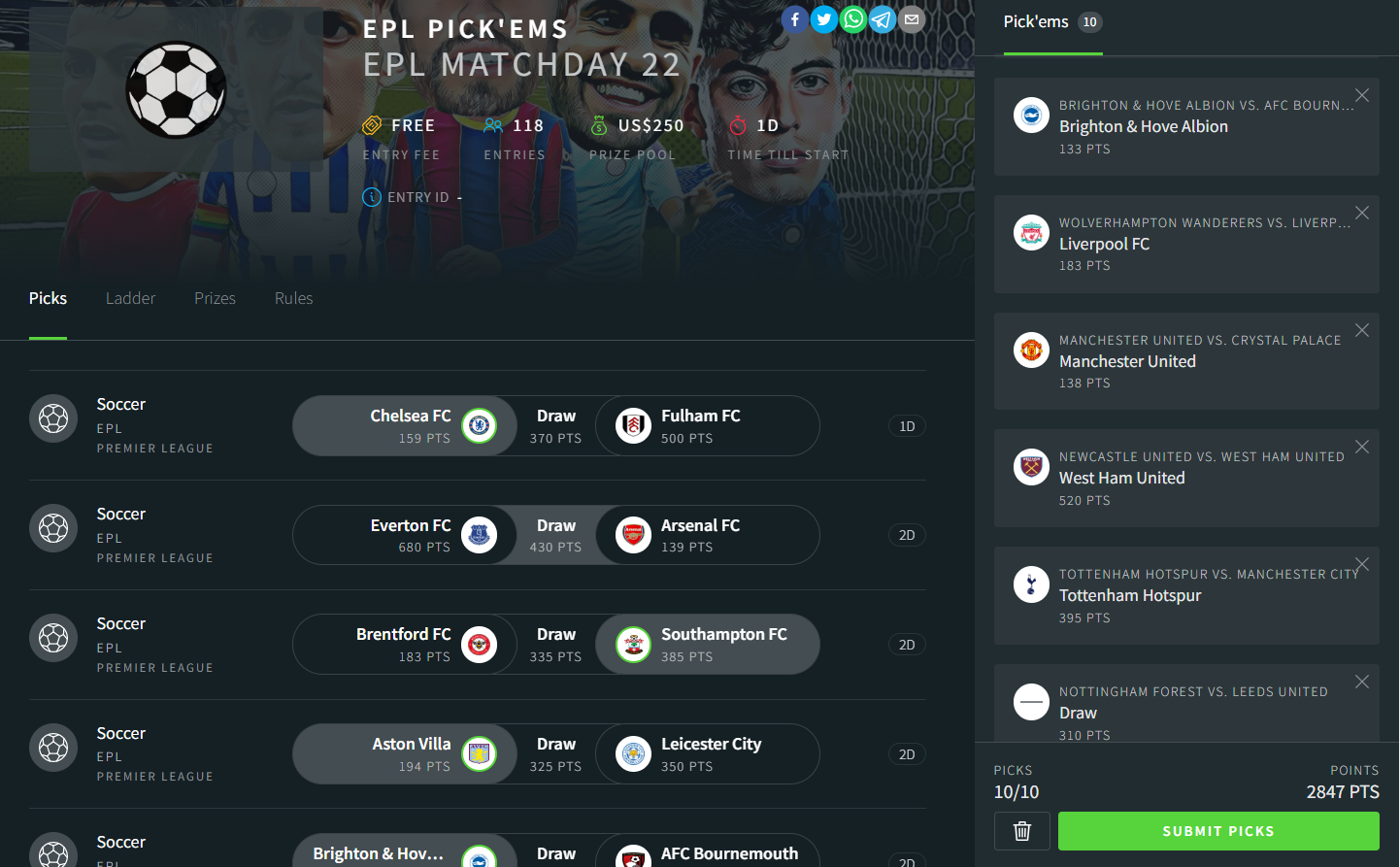 3. Submit your picks, then watch your picks play!