You are able to change your picks up until the start of the match.
To do this you just go back into the contest and select the picks you want to change (for matches which are yet to go live).
Your new picks will be added to your bet slip.
Submit the changes by selecting the green MAKE CHANGES button.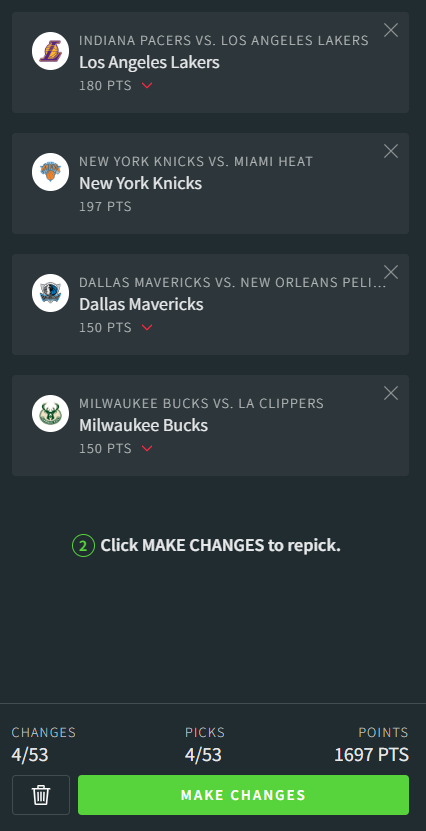 Once a match goes live you can not change your picks.