A contest will be cancelled in the event that less than two entries are submitted before the contest goes Live, or at the discretion of the picklebet team.
If a contest is cancelled, you will be notified via an in-app notification.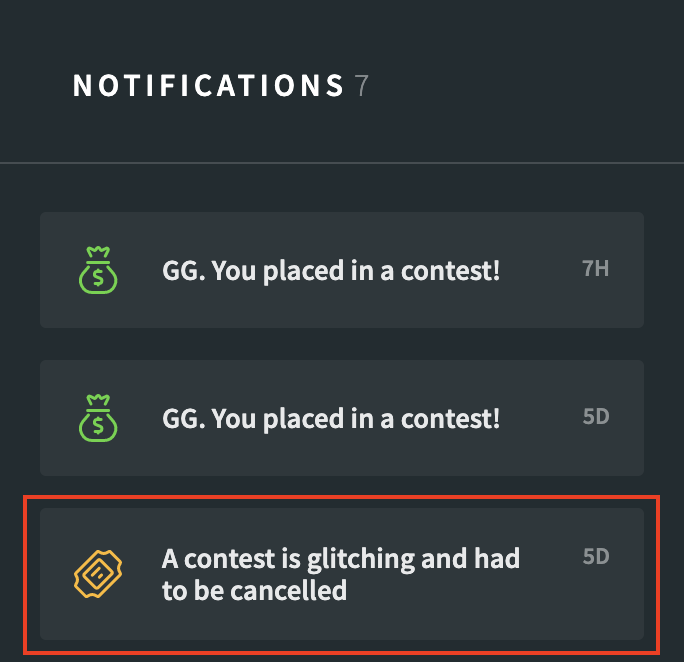 If it is a paid entry contest, entry fees will be refunded to all entrants.