As an Australian user, once you deposit with a credit / debit card for the first time, and then attempt to Withdraw, you will encounter the following Withdraw tab, requiring you to verify your card.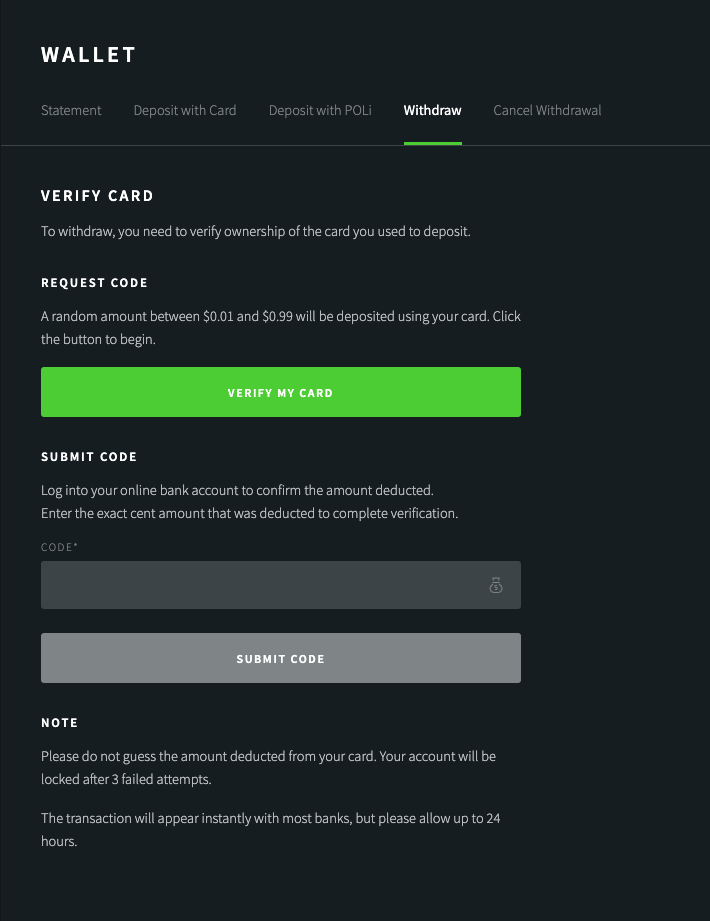 1. Click on the VERIFY MY CARD button
This will charge your card a random amount between $0.01 and $0.99 to the bank account associated with the initial credit / debit card you deposited with.

You will be able to withdraw (or bet with) this charge once you have verified your card.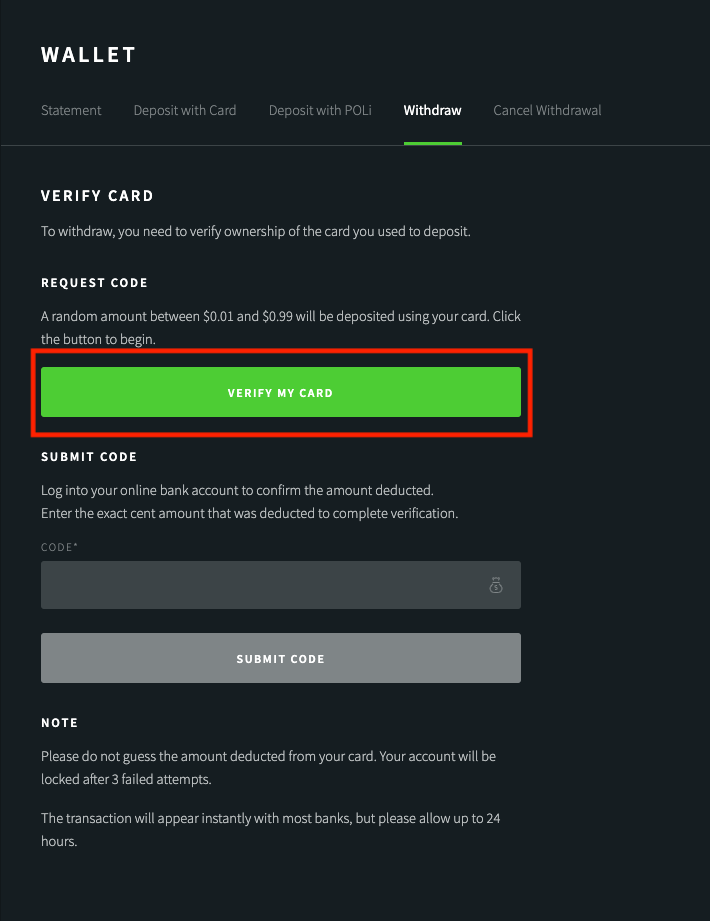 2. Log into your online banking account and confirm the $ amount deducted from your account.
3. Enter the exact cent amount into the CODE field, and click the SUBMIT CODE button.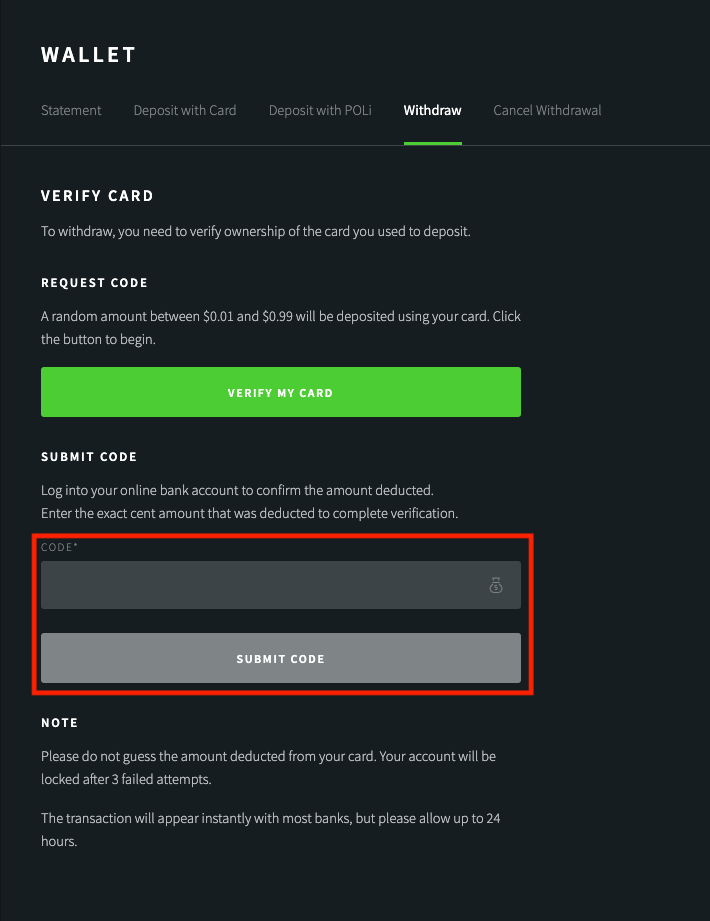 4. If you are successful, your card will be verified, and you can withdraw funds.
Note: If you fail to verify 3 times, you will be locked from further depositing, and your account further investigated.