If you visit the Withdraw page in your Wallet you will initially be greeted with the following screen, preventing you from withdrawing.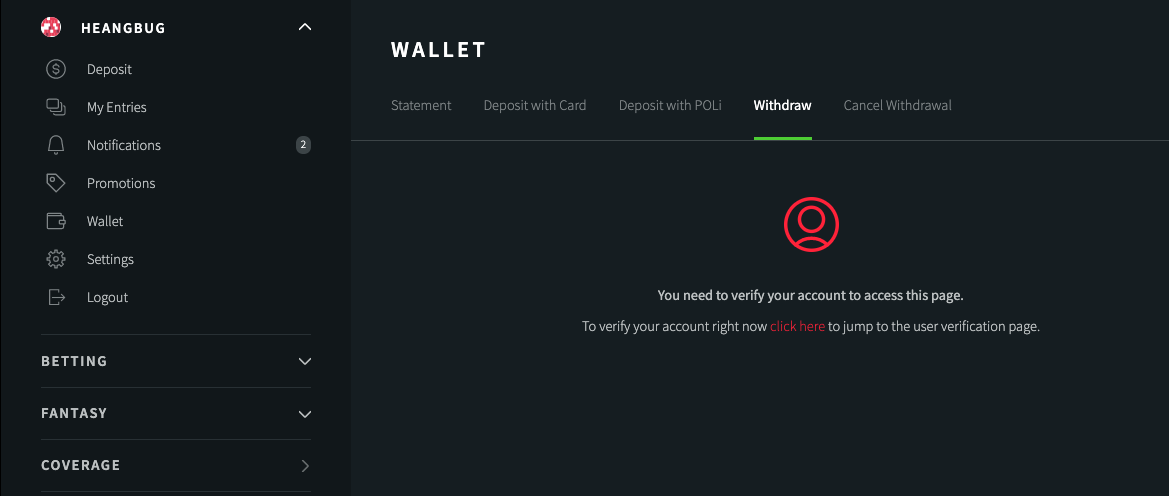 1. Email Verification
Each new user is required to verify their email address, as a minimum requirement in order to withdraw.
2. Australian residents
This section is only applicable to Australian residents.
A. Additional Verification
Additional verification is required by Australian users, and will occur for most Australians automatically when you confirm your email. Alternatively if you do not automatically pass, you may be required to submit additional identity documentation.
B. Card Verification
If you are an Australian user user who has deposited with a credit / debit card, you are required to verify your credit / debit card.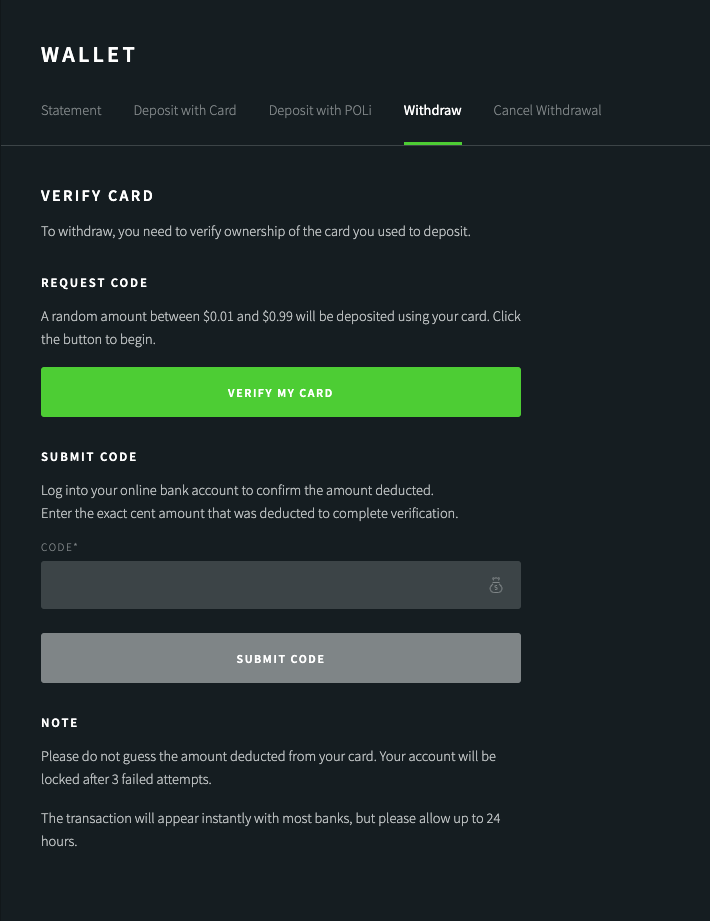 3. Withdrawable balance
Once you can access your Withdraw screen, and you have made your first deposit. Your Withdrawable balance will be displayed. This number may be less than your balance visible in the header. Click here to learn why.