You can use promotional funds to stake a bet, by selecting the yellow slider below the STAKE field on a bet: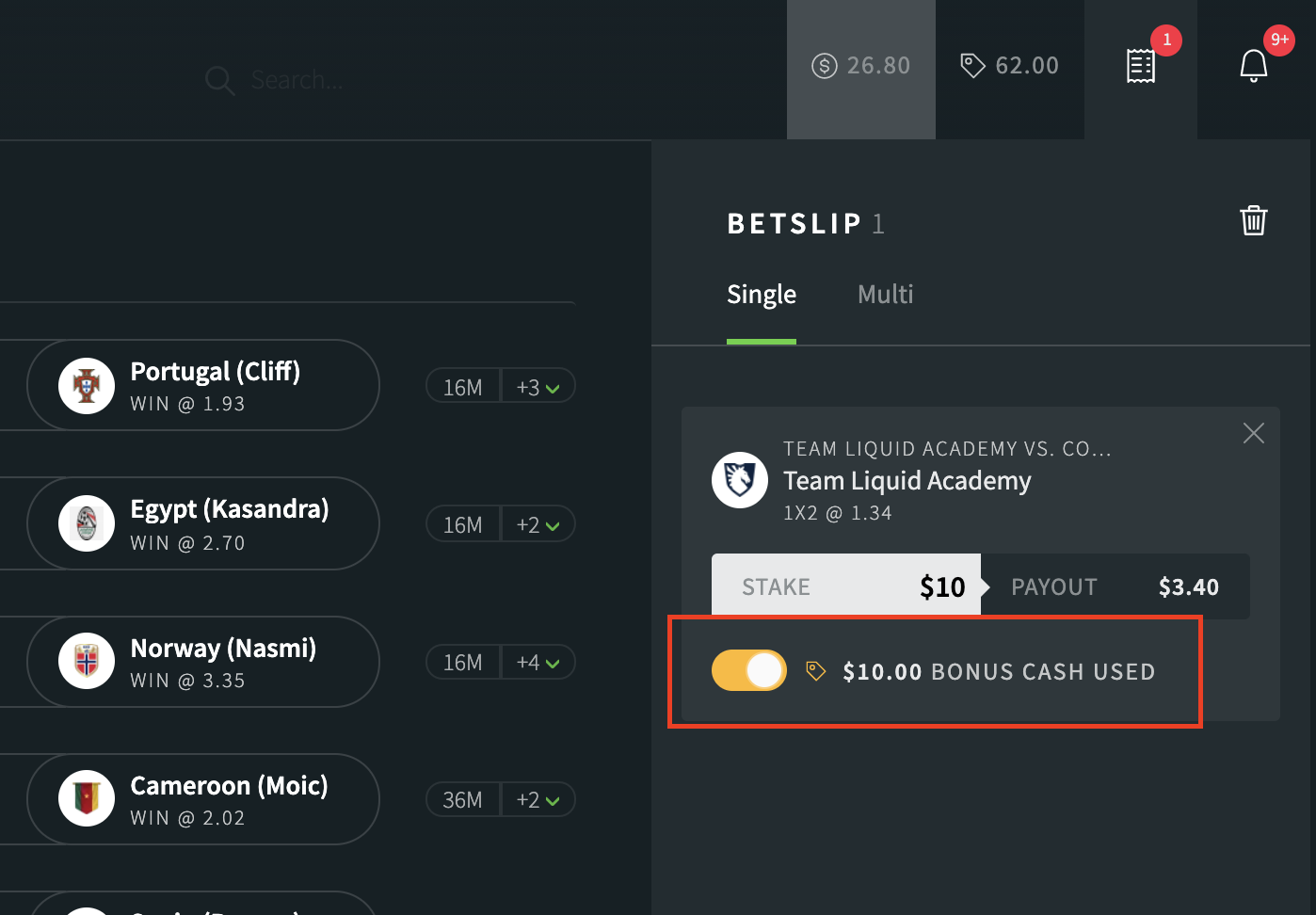 When you place a bet using Promotion funds, the stake is subtracted from your potential payout, so you will only be paid out the winnings from the bet.
Example
If you place a $10 bet using Available funds on a market with 1.50 odds, you would receive a payout of $15 ($10 stake and $5 winnings).
If you place a $10 bet with Promotion funds on the same market, you will receive a potential payout of $5 (only the winnings).