You can self-select a deposit limit. This will prevent you from depositing more than a set amount, over the time period you select.
The limit amount is variable. The limit period is either daily, weekly, fortnightly, or monthly.
This limit can be altered at any time and either increased or decreased. A deposit limit decrease is implemented immediately. However, you have to wait 7 days post a deposit limit increase request, for it to be implemented.
In order to set a deposit limit follow these simple steps:
1. Select Settings from the side menu.
2. Select the Deposit Limits tab.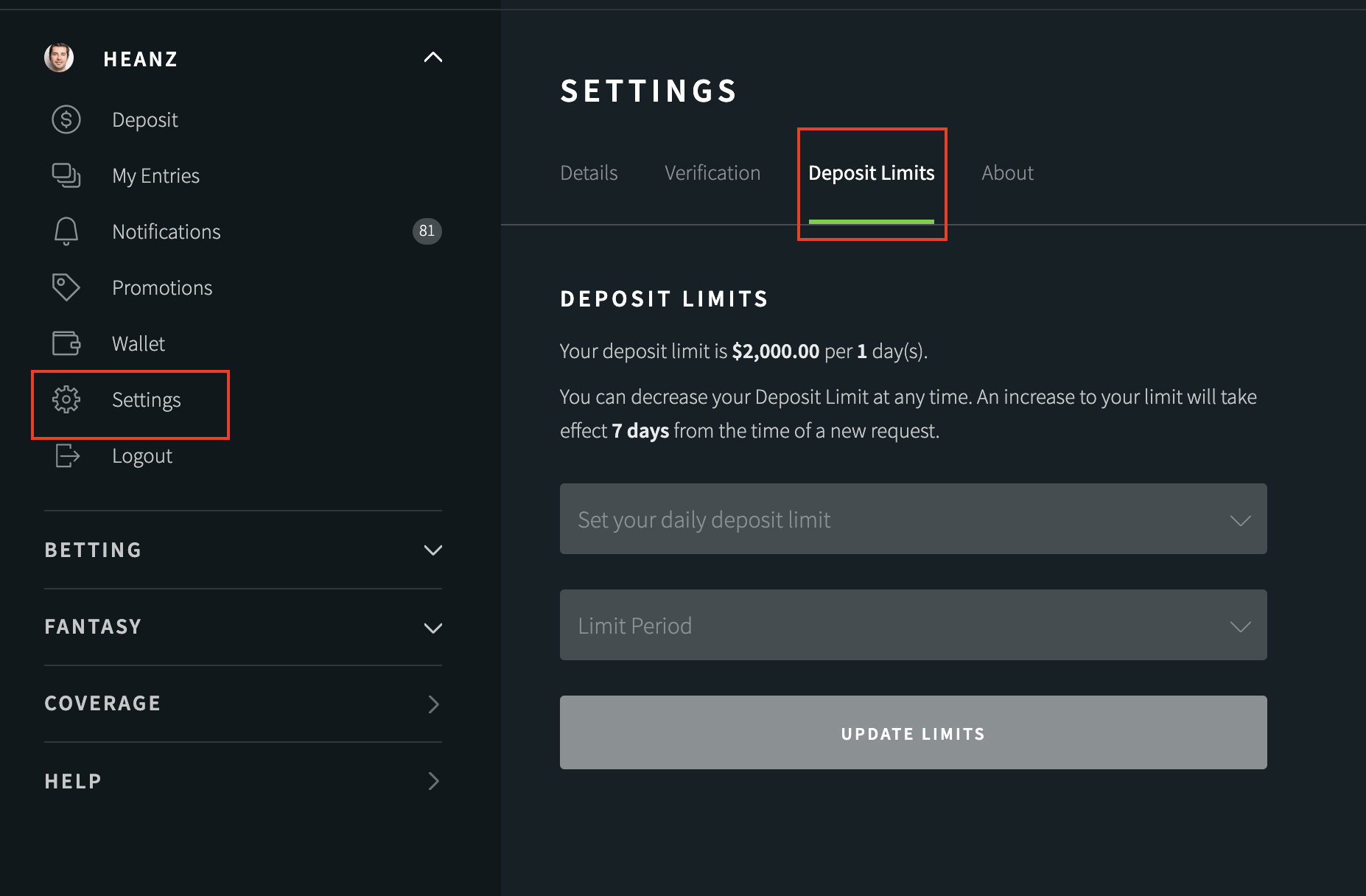 3. Select the $ amount you wish to set as your Deposit Limit, along with the Limit Period, and click the UPDATE LIMITS button.
If you have any questions about deposit limits contact our Support Team via email, support@pickelbet.com, or live chat, and we can help in setting up or altering your deposit limit.