Once you have set up an account and deposited funds, you can navigate through to the BETTING page. Here you will see the upcoming events available to bet on.
To place a bet follow these steps:
1. Go to the Betting page and select the outcome you want to bet on (i.e. who you think will win). Your selection will be added to the bet slip.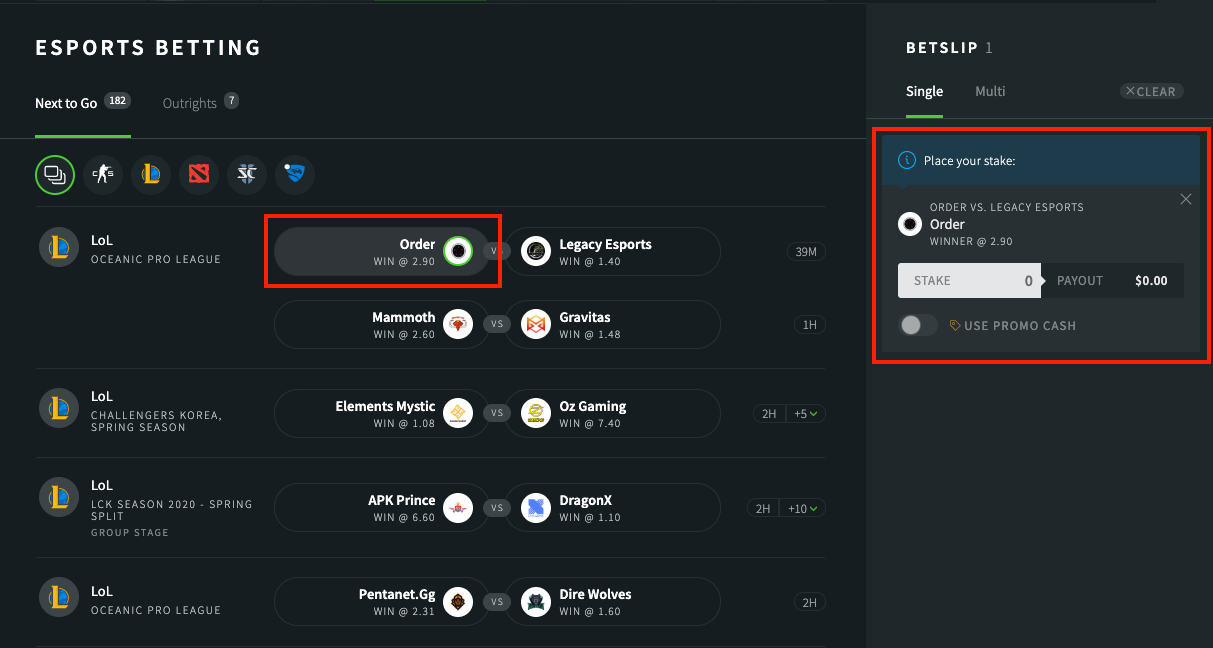 2. Click on the STAKE field and enter in the $ amount you wish to stake on the bet.
The PAYOUT represents the amount you receive if your bet wins

The STAKE ($100) x ODDS (2.90) = PAYOUT ($290)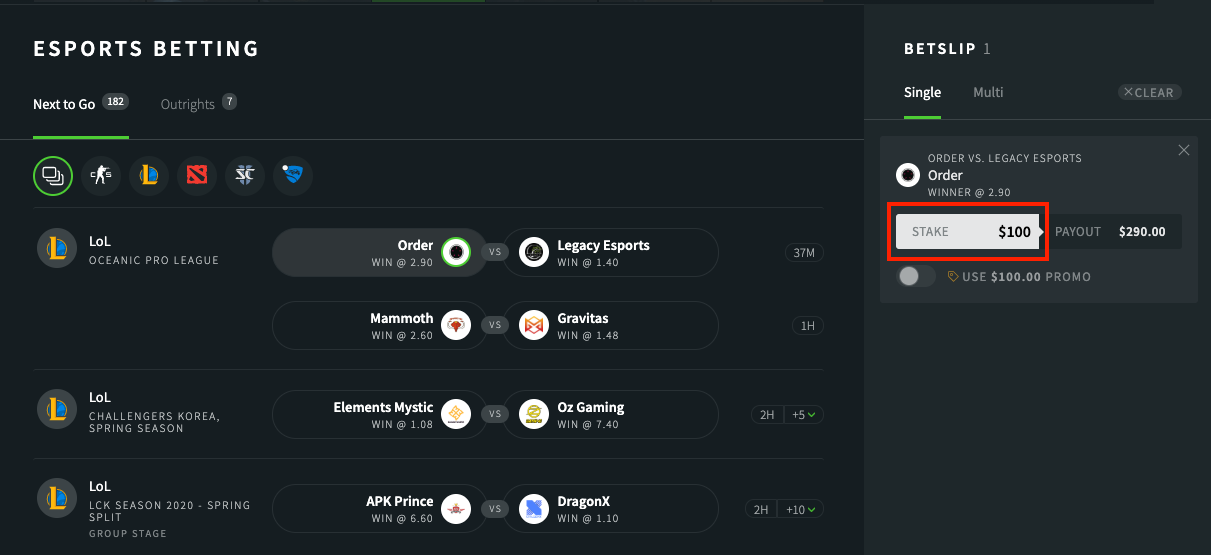 3. Once you have entered the stake, select the PLACE BET button at the bottom of your betslip.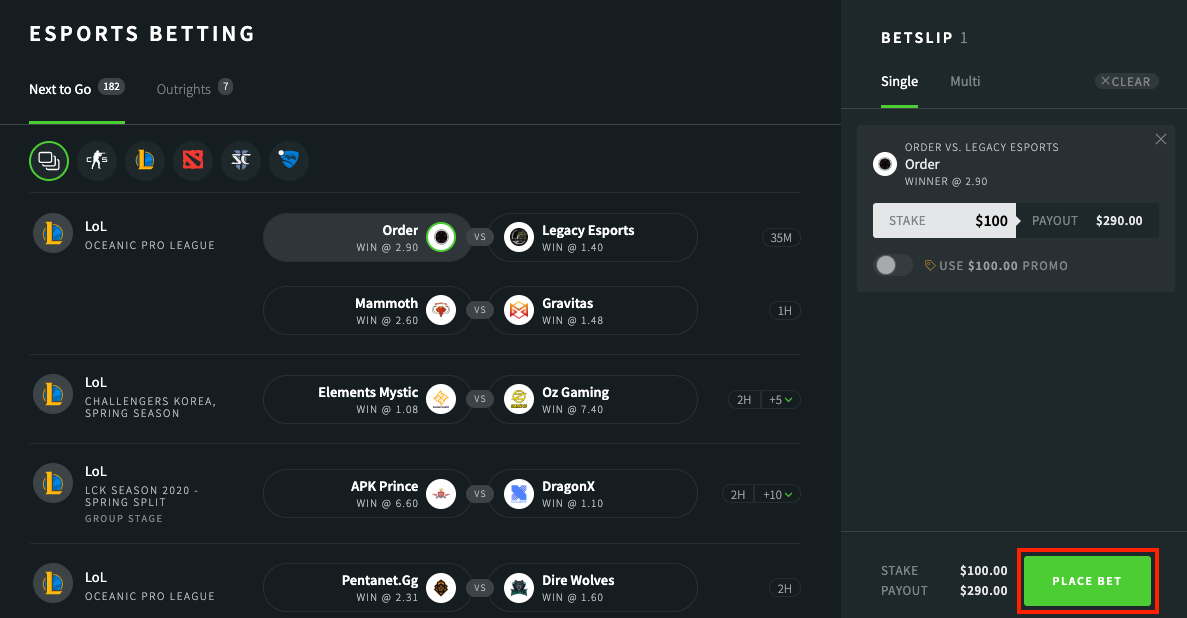 4. Click CONFIRM and your single bet will each be placed.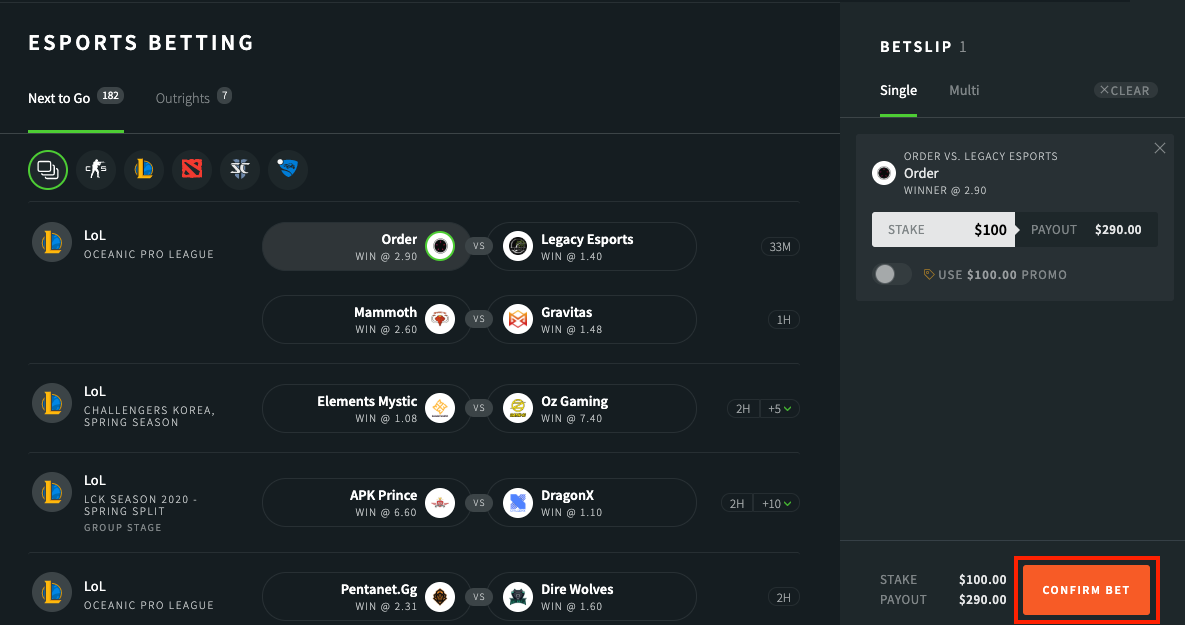 5. You will be notified if your bet is accepted. To track how it performs in your Entires, click on the VIEW button.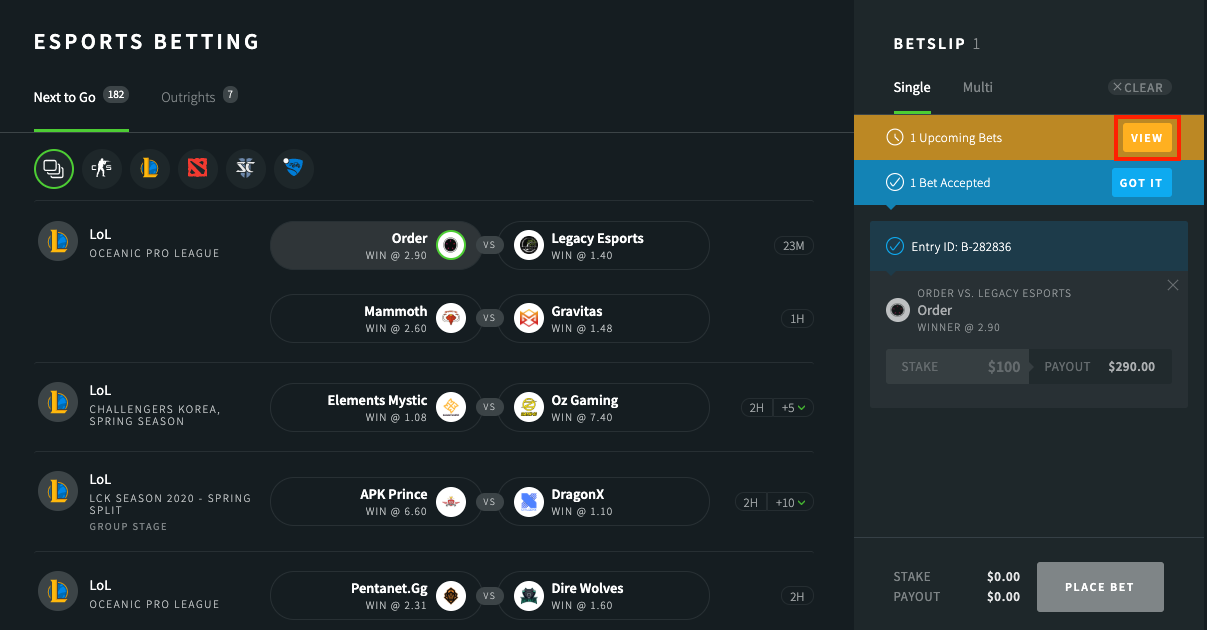 If you are still having trouble please contact one of our friendly team through live chat, or at support@picklebet.com, and we can assist you.