Follow these steps to withdraw AUD using a bank transfer:
1. Click on your account balance in the top right hand corner, or visit your Wallet.
2. Select the Withdraw tab.
If you can't access the withdraw page, learn what you are required to do to get access.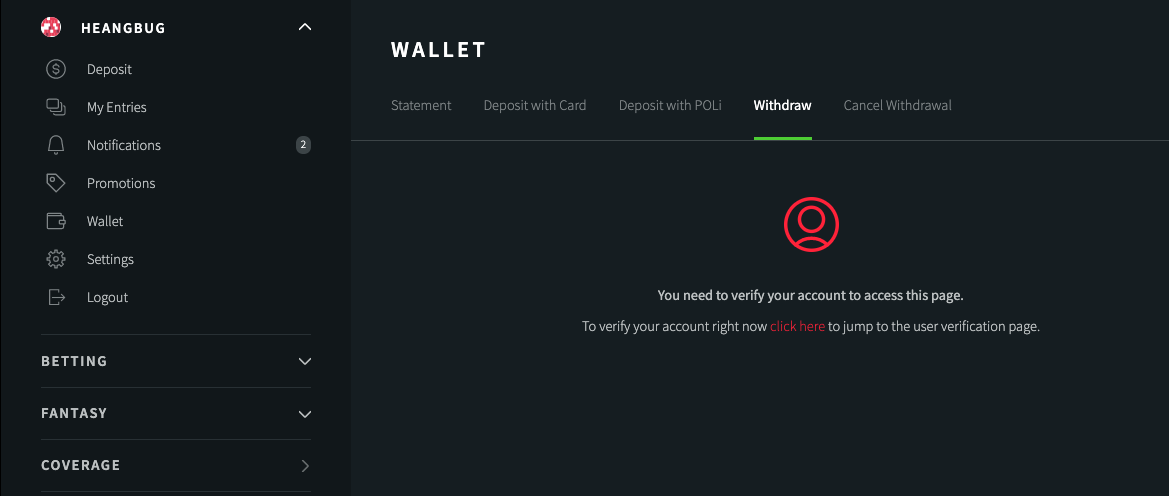 3. Enter your bank account details:
Account Name;
BSB; and
Account Number.
4. Click the ADD BANK DETAILS button.
5. Enter a $ amount to withdraw into the WITHDRAW AMOUNT field.
6. Enter your password into the ENTER YOUR PASSWORD TO CONFIRM field.
This is the password you use to log in.
7. Select the WITHDRAW $X.XX button.
Note: Withdrawals can take up to 1-3 business days depending on who you bank with.
To learn more about the Withdrawable balance, click here.