Follow these steps to deposit AUD using your credit / debit card into your Picklebet account:
1. Click on your account balance in the top right hand corner, or visit your Wallet.
2. Select the Deposit with Card tab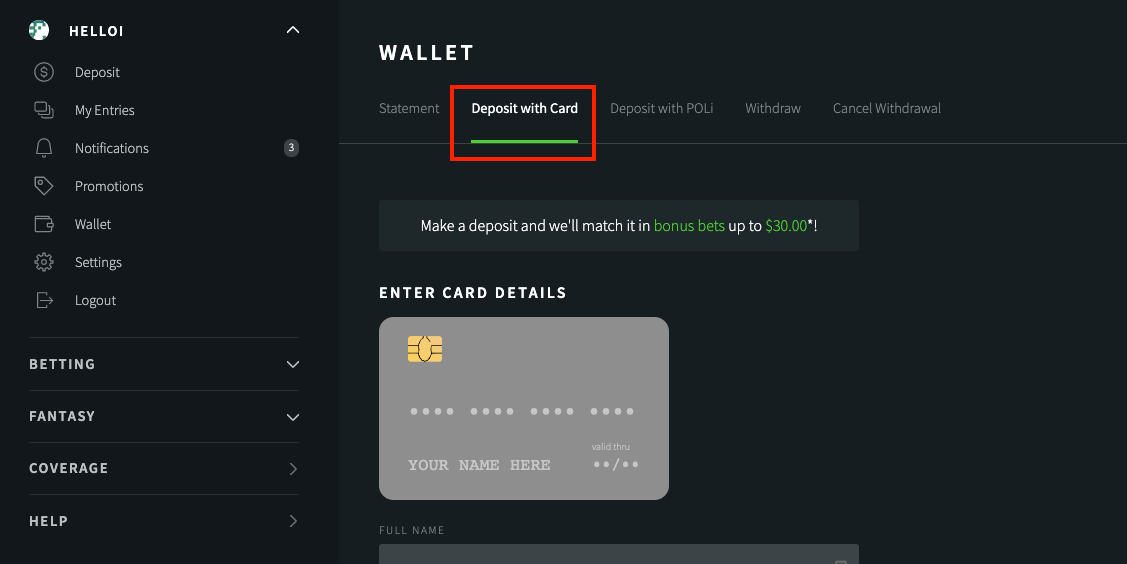 3. Enter the details from your debit / credit card;
Full Name;
Card Number; and
Expiry Date (MM/YY)
4. Click the SUBMIT button.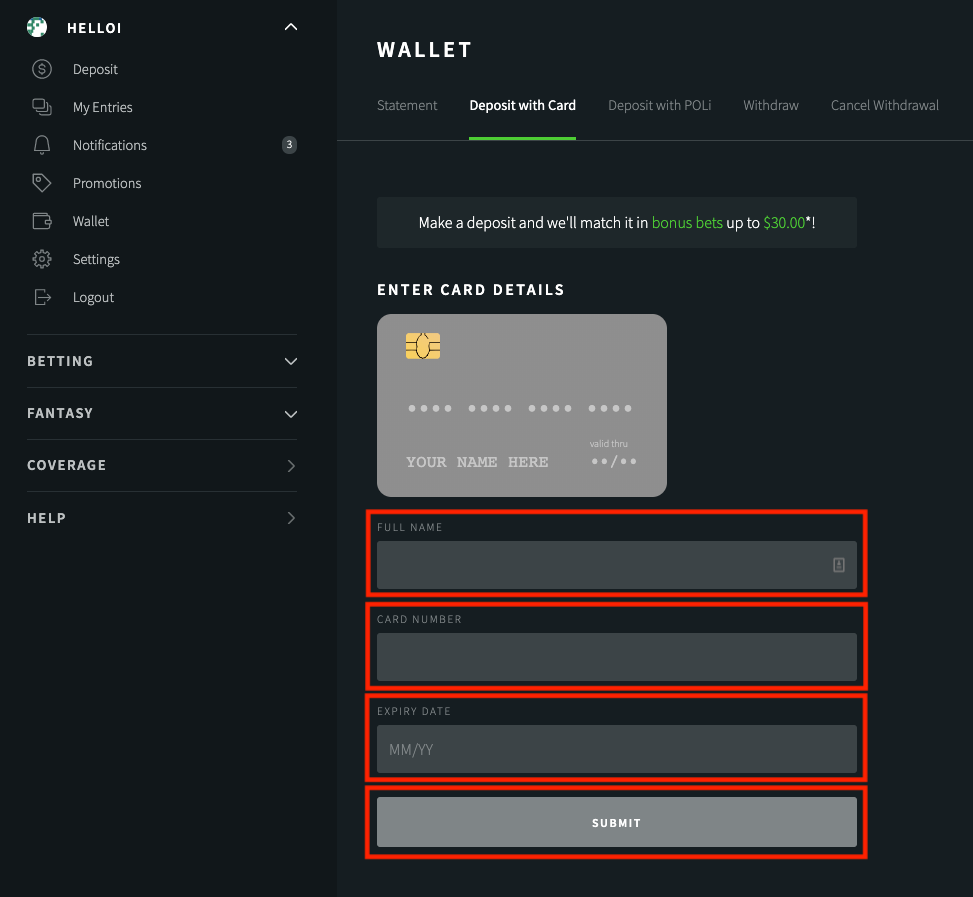 5. Enter a Deposit Amount;
By clicking on a predefined value from one of the buttons ($50, $100, $200); or

Inputting your preferred amount, into the ENTER CUSTOMER AMOUNT field;
6. Enter you CSC
This is the 3-4 digits on the back of your credit / debit card
7. Select the DEPOSIT $X.XX button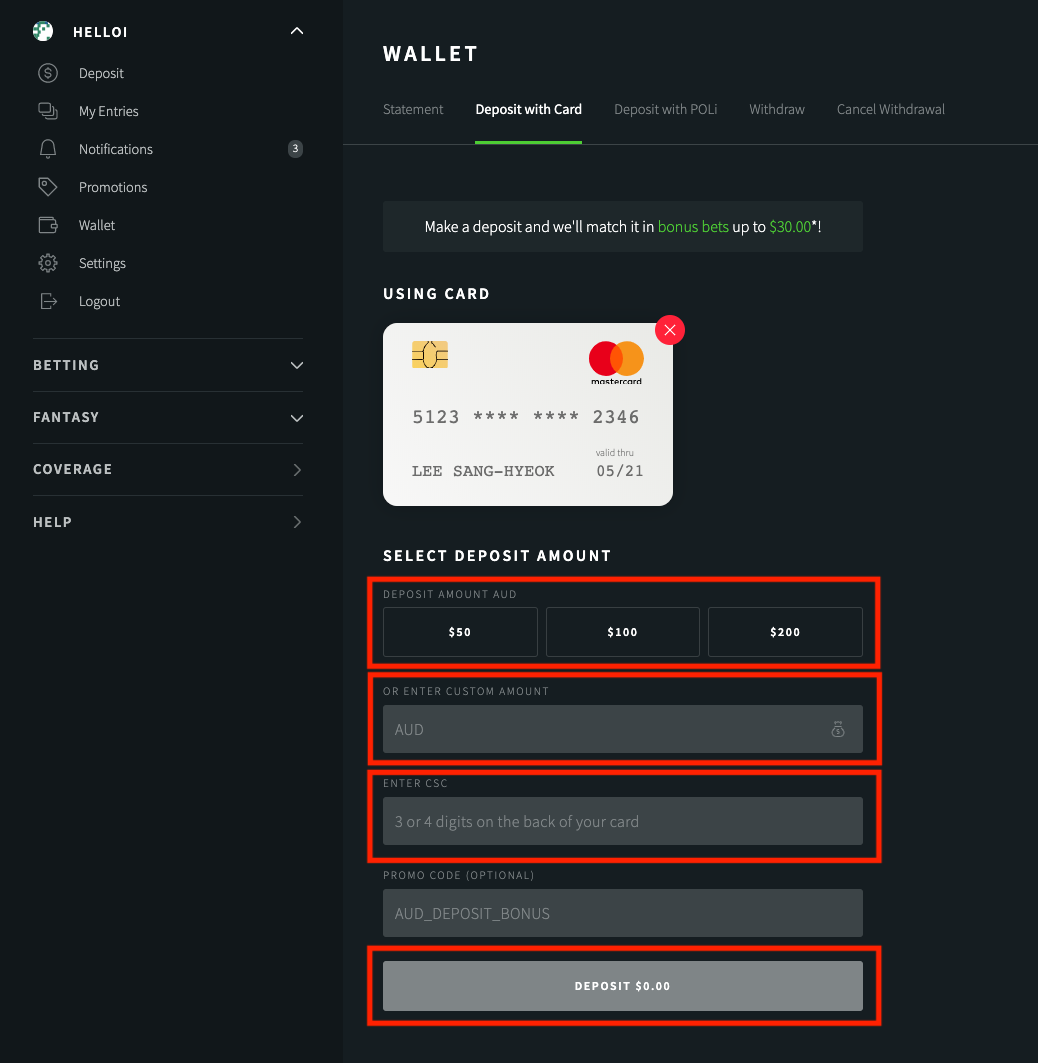 Selected credit / debit card deposit attempts may be declined by specific issuing banks for the following reason. Instant bank transfer exists as an alternative option to deposit.